If you're anything like me you'll enjoy some green space and the critters that come with it – especially if you live in an urban jungle.
Though what critters are actually out there, and what are they living in/on – and where? It's known that the gardens of the UK collectively are the size of Suffolk when combined, but not what inhibits them and what resources are out there and what is taking advantage of them, especially as more countryside and natural habitat is being lost to human development.
This is why the BBC, The British Trust for Ornithology and the Open University are running their biggest 'Citizen Science' project ever – Gardenwatch!
They're basically asking you to take a few minutes to fill in the online form to tell them about what animals and plants are in this vast resource. It doesn't matter if you don't have a garden, you could have a communal garden, a balcony, hanging baskets or be in a local park. What matters is that you record what you can and post, it's as simple as that.
There are 4 missions (the following text is from the BBC website and I don't claim to have written it or own it):
The Gardenwatch Missions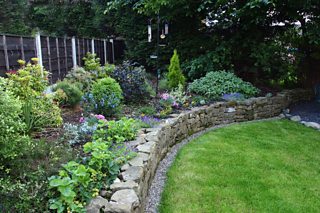 We want to know what's going on in your gardens. What are you doing for wildlife and what's this bringing to your space? The first mission is to work out what gardens across the UK actually look like. So we need to know what's in your garden! It doesn't matter if it's paved, if it's a balcony, if you've got fake grass, if you're struggling to keep it under control – we want to know what you've got!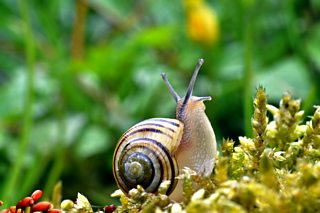 What's lurking under your lawns – it's time for the minibeasts to shine. We need you to get down and dirty, face to face with the critters that creep and crawl beneath our feet. Whether it's wriggling worms, slimy snails or boisterous beetles, these animals are crucial food for our birds and mammals – do you see how these missions are starting to tie together? We need you to do some digging to see just how important your gardens are for these species.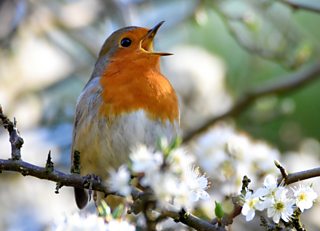 What birds are in your garden and how many, and what they're up to while they're there – are they feeding, singing or just catching some sun? Are certain species there all the time or do you just catch the occasional glimpse? What you provide for birds in your garden may be influencing their behaviour, so we want to know if you've got food, water and nest boxes out. Many of our bird species are in serious trouble and we want to work out how best we can help them…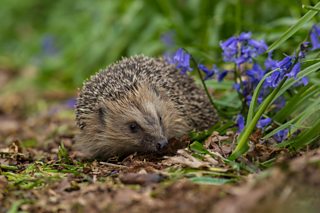 Who are your furry neighbours? In other words, which of our amazing British mammals stop by your outdoor space? It's a tricky challenge, as many of them are pretty elusive and often nocturnal. So how about a nice, early start to see what comes through just before sunrise? You might be surprised by what you see – bats flitting through the twilight, foxes skulking along the garden edges, hedgehogs rummaging in vegetation. If you don't fancy an early start, we'd love you to look out for other tracks and signs – we've even got some tips on making an animal track trap! Whatever approach you choose, we need your input for our fourth and final mission. And don't worry if you've missed any of the other three – there's still time.
——————
I've only managed to do the first one, though I'm hoping I'll be able to do the others before the project finishes. So, do what you can, when you can. And enjoy yourself while you're out there!